Andy Lloyd's Art Galleries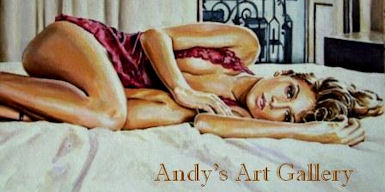 My art is about capturing beauty, pure and simple. I've been painting for about 30 years, and am self-taught. I mostly make use of acrylics as a medium, painting on canvas board or box canvases. Sometimes I work with watercolours. I specialise in figurative realism, but also paint landscapes and wildlife scenes.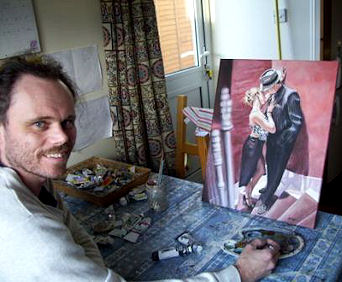 My speciality is creating a shallow depth of field effect on canvas. This creates depth to the painting by varying the degree of focus throughout the painting. This technique works well for portraits, and certain types of still-life. I also enjoy working with quite strong colours, which is ideal with acrylic as a medium.
My portraits often feature models from around the world, who kindly give me permission to create elegant paintings based upon images from their modelling portfolios. My thanks go to the many friends I have made through these projects, as well as to the professional photographers I have collaborated with.
There are a number of links to further pages of my work, including my popular murals, which appear in schools, hospitals and homes in Gloucester. There's also a page showcasing my bespoke commercial work, which appears in brochures for schools. Other work has been used for album covers, and books covers.
Andy Lloyd's Main gallery on Cheltenham Art
The Royal Family Painted by Andy Lloyd
Andy's "Kensuke's Kingdom" Murals
Andy's "Doctor Who" Mural 2008
http://www.paintingsilove.com/artist/andylloyd
http://andylloyd.deviantart.com/
http://fineartamerica.com/profiles/andy-lloyd.html
http://www.andydarkstar.artistportfolio.net/
Andy Lloyd's Book Review Listings by Author
Andy Lloyd's Book Review Listings by Subject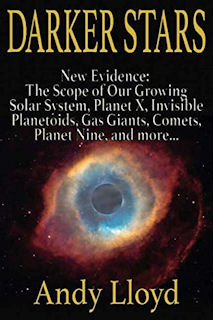 You can keep informed of updates by following me on Twitter:

Or like my Facebook Page: https://www.facebook.com/darkstarandylloyd