Dark Star: The Planet X Evidence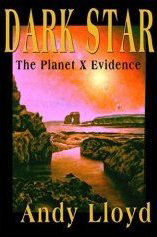 by Andy Lloyd
Timeless Voyager Press, 2005
ISBN 1-892264-18-8
The subject of Planet X is one steeped in controversy. The Internet has burned with a fierce debate between researchers about whether another substantial planet has yet to be discovered in the solar system. Although the idea of Planet X is over 100 years old, and has been seriously considered by many fine astronomers over the decades, the subject has gained notoriety since the publication of Zecharia Sitchin's "The 12th Planet Theory". This hypothesis introduced the world to the mythical planet Nibiru, based upon Sitchin's reading of ancient texts.
Andy Lloyd's work on the subject of Nibiru has become essential reading for anyone who has studied the theories of Zecharia Sitchin. This book is the culmination of years of research and presents a daring solution to many of the scientific problems the concept of Nibiru faced.
Since Lloyd first put his ideas into the public domain in 1999, support for the idea of a sub-brown dwarf star orbiting our Sun has gained much support. Indeed, the terms Planet X and brown dwarf have practically become synonymous.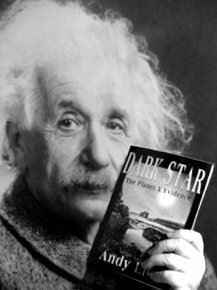 Surprisingly, perhaps, serious scientists are also considering the evidence for such an undiscovered body as data from the outer solar system leads many of them to conclude that something else is out there, awaiting our discovery.
'The Dark Star' is 328 pages long, is beautifully illustrated and fully referenced. Its purpose is to establish the facts about Planet X in a clear and understandable way. In 'Dark Star', complex scientific material has been presented in a way that was easily readable, and highly thought-provoking. It is also now available on Kindle.
Readers' comments about 'Dark Star':
"I really enjoyed Andy Lloyd's book, "The Dark Star". It was very apparent that Andy put an incredible amount of passion and research into "The Dark Star", from which I learned a great deal about the universe and our solar system. "The Dark Star" also responded to several questions I had from reading Zecharia Sitchin. Andy Lloyd's theory is most challenging, and frankly should be carefully considered by all who have an interest in the Planet X discussion. I am now reading Andy Lloyd's new book "Ezekiel One" which is also an enjoyable and thought provoking read." Pete Peters
"Andy's DARK STAR is an invaluable and indispensable addition to the library of anyone who is serious about The Planet X Evidence." 'The Dark Star' Reviewed by Rob Solàrion
"Science writer Andy Lloyd takes inspiration from Zecharia Sitchin's ancient Babylonian interpretations, although with marked reservations, while also delving into myth and alternative science. Yet he generally tends to follow establishment guidelines in giving credence to his argument for a solar binary system." 'Recommended' by Frederic Jueneman, Book Reviewer for the AEON Journal
""The Dark Star" is jam packed full of information by-the-way, well done, well done: I like the concept of MARDUK actually being the Dark Star and Nibiru being the outer most planet of the Dark Star itself. And I like the concept that Nibiru is our anomalous 'Planet X' that comes into the solar system appearing as a gigantic planet-sized comet." 'The Dark Star' reviewed by Greg Jenner
"A West scientist and author has made the astonishing prediction that we will soon have the momentous proof that our Sun has another star in orbit around it. Such proof would shake science to its foundations and completely alter our way of looking at the solar system." Geoff Ward, writing for the Western Daily Press, 23rd December 2005
"Andy--Excellent work. Clear, logical, bold, documented. Really enjoyed it and anxiously await your next. Particularly liked the last chapter and your comments on the effect on governments....good to get out in the open. Like you, I hope this work serves as a catalyst to further discussion of Planet X and, hope against hope, honest disclosure of scientific findings from space as they emerge. I am a dedicated Sitchin fan, have attended 8 of his seminars over the past 10 years or so and read every word he's written, some 5 times. Like others, I have searched for authors who have written on his subject and come up dry. No one even comes close. Except for you with your focus on Nibiru. Thank you for the respect shown Zecharia in your book. Bottom line, I think you're right about Nibiru, but I don't fault Sitchin--the pioneer who got the ball moving." Warren Judd, Round Rock, TX, USA
"Congratulations! I just finished it: truly Amazing work!" Johan Hahne
"No mean achievement - to dilute such dense science sufficiently, while preserving its cogency." L.P. Bishop
Available from Amazon and Barnes & Noble
The Dark Star book is available from Barnes and Noble for $21.95:
Alternatively, you can order your copy for $9.99 through Amazon.com here:

The Dark Star: The Planet X Evidence
If you live in the UK you can obtain your copy for £14.50 through Amazon.co.uk here:

The Dark Star: The Planet X Evidence
'Dark Star' also available directly from its publisher: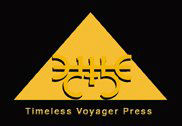 Timeless Voyager Press, PO Box 6678, Santa Barbara, CA 93160

Signed and dedicated copies of the book can be obtained directly from the author, Andy Lloyd, who is based in England.
Please e-mail Andy Lloyd for further details at andy-lloyd@hotmail.com