Quite what Terral is going to do with the subscriptions and donations he's requesting, given that the world is so close to its end, is anyone's guess. Presumably not put the cash into savings.
I certainly don't advocate these perihelion events - there's just no way a Planet X object of any size, let alone a 'Black Star', could be so close to us without widespread detection across the globe.
Terminator World
Scientists studying a red dwarf's planetary system have speculated on whether one or more of the worlds there might be capable of supporting life. Looking at the Goldilocks Zone of the red dwarf Gliese 58, located some 20 light years away, one planet in particular has particularly drawn their attention:
"Because Gliese 581 g is tidally locked to its star, with one side always facing the star and basking in perpetual daylight, while the side facing away from the star is in perpetual darkness, the most habitable zone on the planet's surface would be the line between shadow and light (known as the "terminator")...
"Raymond Pierrehumbert at the University of Chicago studied the range of climates that Gliese 581 g might have and "found one that would have a pool of water on one side, making it look like an eyeball."" (1)
This is exactly the scenario I have put forward in "The Followers of Horus" for the Anunnaki's habitable home-world orbiting the Dark Star in the outer reaches of our own solar system - an eyeball-like effect for the planet that is the source of the term 'The Eye of Horus'.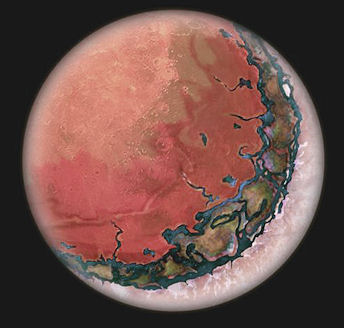 The other thing the astronomers point out is how much older red dwarf stars can be, allowing the potential for a greater window of opportunity for life to evolve during the lifetimes of their planets.
Reference:
"Alien Planets Of Red Dwarf Stars - "If Life Is Discovered There It May Be Older And More Evolved" 7th May 2013, with thanks to David (article no longer available online)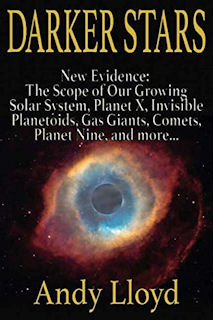 You can keep informed of updates by following me on Twitter:

Or like my Facebook Page: https://www.facebook.com/darkstarandylloyd